Show off your logo with great looking, memorable embroidered badges
At GF we've been making our specialist products for over three decades and consequently have a great reputation for quality and expertise. We are one of the leading suppliers of promotional merchandise in the United Kingdom. We offer a comprehensive service from design to delivery.
Enquire Now >
Low Cost Embroidered Patches
Our fully customisable embroidered patches are a cost effective way of creating and leaving a lasting impression. Turning an ordinary garment into a uniform that your business customers will recognise. Our embroidered badges are a great way to promote your business and organisations, sports club and societies.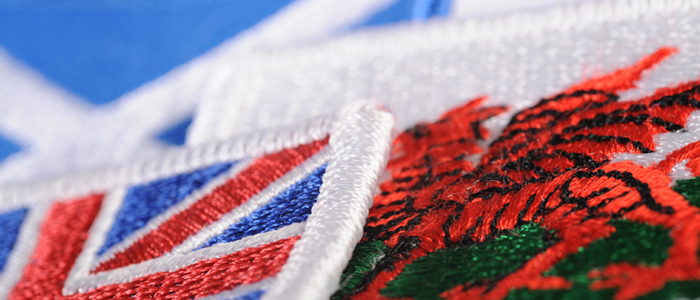 Embroidered Badges exact to your specification
Golden Finishes understands what our customers want - personalised badges at affordable prices and we offer our customers just this. Our embroidered patches go through rigorous quality checks before being dispatched. You know your embroidered badges are in the safest hands with our experienced team. Using state of the art precision technology to assure your design and finish is finished to the highest standard possible.

Our embroidered badges are fully customisable. Whatever your design, shape, colours, text and we can produce the perfect badge for you. We supply all varieties of embroidered patches including sew-on badges, iron-on badges and Velcro badges at affordable prices.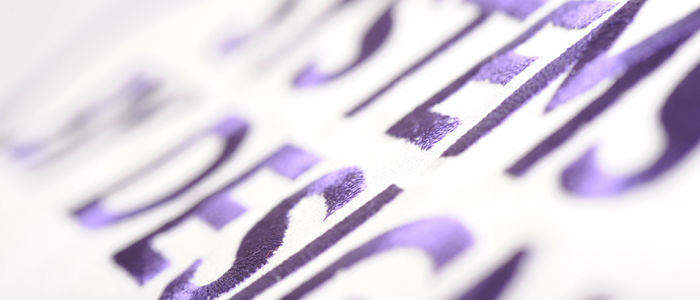 Embroidered Badges for Your Sports Club
Our embroidered patches are used in many different sporting disciplines. Crests displayed on sports teams' have a lot of history attached to them such as the year the club was established, regional imagery as well as the established club colours.

If you are a starting a team, embroidered badges is a great way of taking your teams sport kit to the next level, setting you apart from the rest. Our personalised badges are the perfect way to mark your achievements. Whether you are in Scouts groups or a swimming clubs you are likely to see some of our personalised badges in action!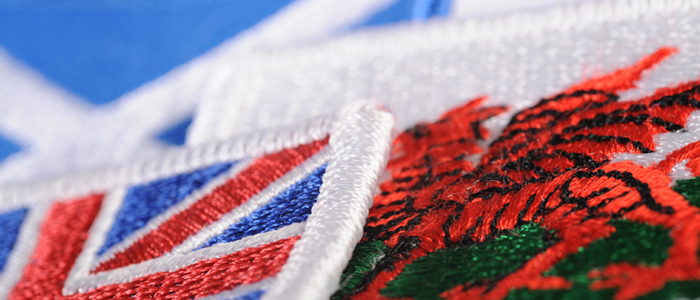 Golden Finishes Embroidered Badges FAQS
Will the colours wash out?
Our embroidered badges are of the highest quality. We use colour fast embroidery threads which comply with British standards. We recommend washing at settings 40 degrees and below.
How many colours can I use in my embroidered badge design?
The average number of colours that appear in our embroidered badges is four, but our machines are capable to produce badges with three times this number.
Is there a setup charge?
Yes, there's a small set up charge for your logo. For embroidered badges your artwork must be converted to a program that the embroidery machine can read.
I want more detail in my embroidered badge, how can you help?
Embroidery is using a needle going onto fabric to produce a stitch which when repeated forms a design. Lettering cannot really be seen less than 4mm high. And precise detail can be difficult to achieve. But where possible we'll be happy to discuss any design needs with you.
If you are looking for the highest quality at the lowest prices then don't hesitate to contact Golden Finishes on 02920 741650 or email: info@goldenfinishes.com
Latest News
JAN 26
January & February are notoriously quiet months for garment decorators, printers, embroidery and finishing businesses across the UK. But it is not all doom and gloom - we have made our textiles affordable...
Read More >