Epaulettes
With over 25 years' experience making personalised epaulettes, we have the expertise to meet all your epaulette requirements from supply and customisation all the way through to branding. Our range includes anything from blank epaulettes to embroidered epaulettes with everything else in between.
Enquire Now >
Our epaulettes are a particularly important part of many uniforms. Ideal for a wide range of serviceman, the fire service, ambulance or police, even the driver of a coach, our epaulettes are a great way of tackling identification needs. After all, the importance of quality epaulettes is as important as the quality of the uniform. Epaulettes are key to conveying rank, authority or and seniority within the services, so we make sure ours convey the image you deserve!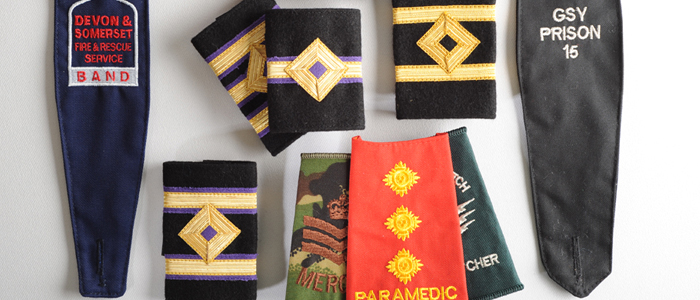 Experienced, quality epaulette makers
The variety of epaulettes we can provide is extremely wide, they include:
Full fold over epaulettes
Half full epaulette
Slider epaulette with over locked finish
Slider epaulette with hemmed finish
Slider epaulette with over lock and hemmed finish
Slider with Velcro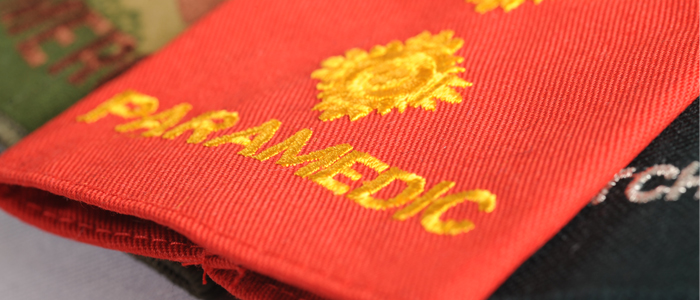 Choose the style of personalised epaulette you require, they can be:
Embroidered epaulettes
Woven Epaulettes
Printed Epaulettes
Blank Epaulettes
Wire Epaulettes
The size and shape of all epaulettes vary – for example, many services have different sizes for male and female use. As a UK epaulette manufacturer we make our epaulettes from polycotton but can also create epaulettes from many other materials to meet your specification. Our quality epaulettes are always supplied in pairs. Epaulette production times will depend upon the order size.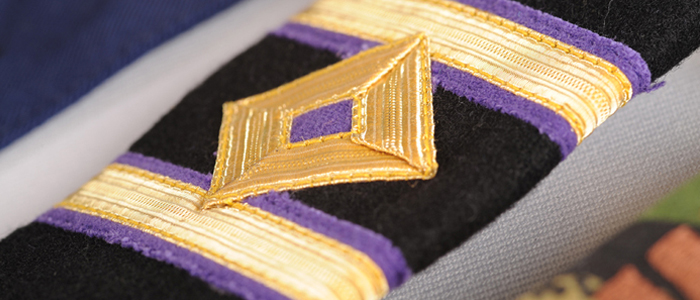 Golden Finishes Epaulettes FAQs
Can the epaulettes be washed?
The materials used in your personalised epaulettes will wash at 40 degrees and the threads are also colour fast to this temperature.
Is there a minimum order?
Unfortunately, with our epaulettes there is a minimum order value. We will be happy to discuss your custom epaulette order through our customer services.
Can we have individual numbered epaulettes?
Our custom epaulettes offer you the personal touch. Just send us the list and quantities of numbers and names required and we'll create personalised epaulettes created to your specification. Talk to our Customer Services Team for any help that you may require.
Can we have a metal type thread?
Embroidery thread is available that has a metallic look. It is available in Gold, and Silver. Please talk with our Customer Services Team to arrange for a sample to be sent to you.
Need some Epaulettes? Get in touch today
If you have any questions or queries about our personalised epaulette making service or would like to discuss specific designs with our friendly team then get in touch today, call GF on 02920 741650 today and we will run through all your requirements and advise on the best options available to you.
Latest News
JAN 26
January & February are notoriously quiet months for garment decorators, printers, embroidery and finishing businesses across the UK. But it is not all doom and gloom - we have made our textiles affordable...
Read More >